OKITA soundbowl (Custom Shop)
Based on our standard offset design model, OKITA, we have created a unique custom shop version. This incorporates a special bowl shaped sound chamber routed into the guitar's body. Sound holes are created by open parts of the guitar top's pattern above that sound chamber.

The shape of the sound chamber is designed to be completely non-parallel on all sides, therefore avoiding unwanted peaks in resonance frequencies. These could cause notes to pop out louder than others, and destroying the balance of the guitar's sound. Instead, our 'soundbowl' design leads to a beautiful sounding, broader impact on the overall tonal character of the guitar.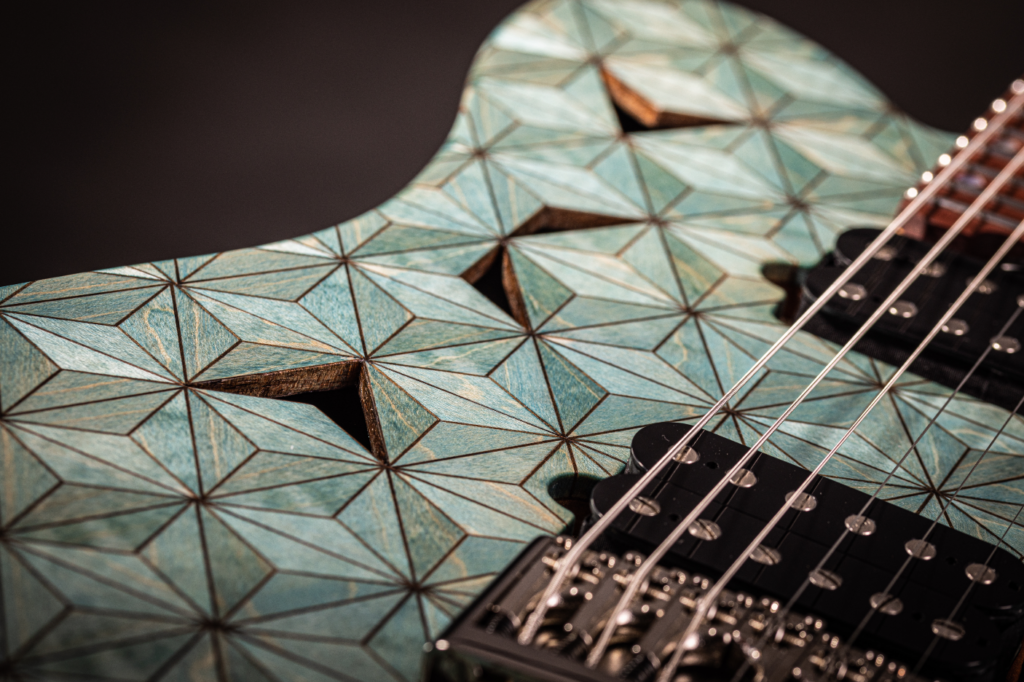 This version of the guitar is only available through a custom shop build and open to all other options we offer through our custom shop. You can find all available options by following this link to our custom shop page.

When designing your custom shop instrument with the 'soundbowl' option, you can also chose the color of the 'soundbowl' as well as the pattern and positions of the sound holes.


Prices starting at 4.310 € (for standard configuration OKITA with soundbowl option)