custom options
based on our available guitar models, you can purchase a custom built instrument.
the following are a few possibilities to customize our instruments. these should fuel your imagination and create countless beautiful variations of our instruments.
wood selection
as one of the very basic choices you can select the wood of your custom shop guitar's top, neck and fretboard.
the wood for your guitar's body is very limited in choices, as the overall guitar design is tailored towards certain characteristics of our "standard" wood choices (ash for the double cut and alder for the single cut model).
multi-laminated guitar necks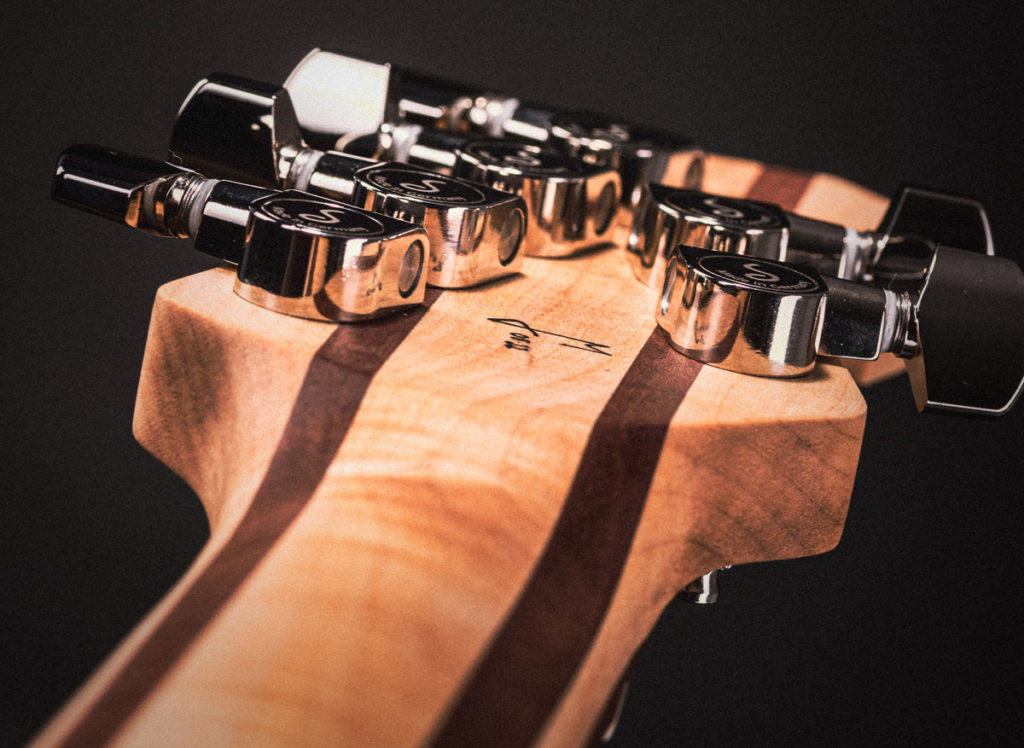 several possible choices of three or five piece necks are available.
the stripes of multi-laminated necks can also match your fretboard material choice.
bookmatched guitar tops & lonely pattern inlays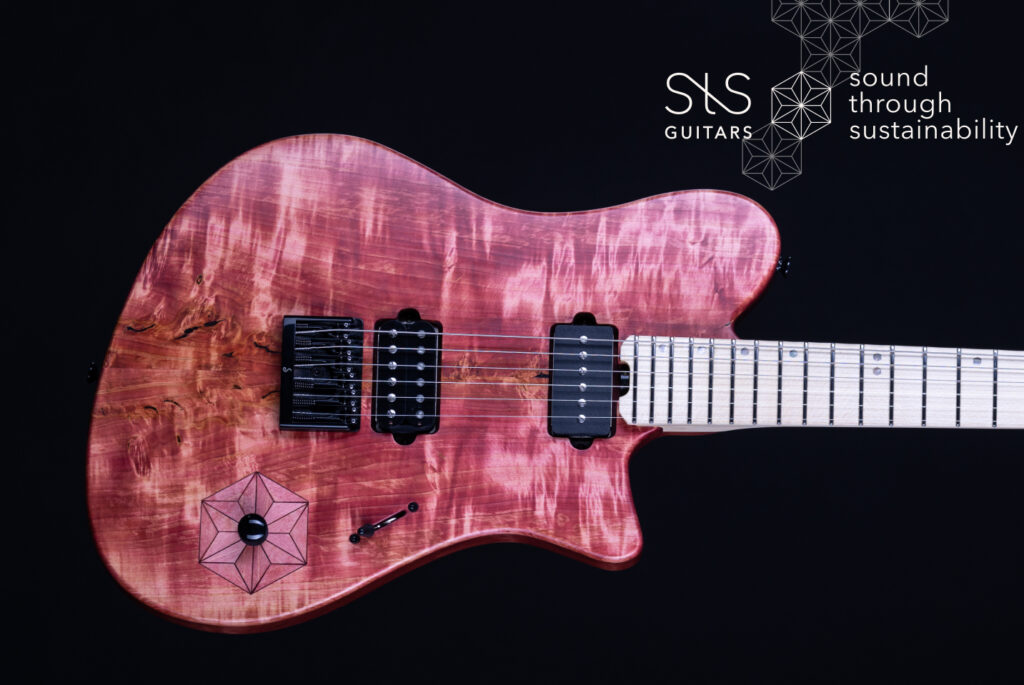 we understand that for some, the geometric guitar tops might not be "their thing". for sure we can offer very special bookmatched or one piece guitar tops that feature only one hexagon shaped asanoha pattern inlay or only one stripe of the pattern (like "racing stripes"), or whatever else you can imagine.
If more choices are required or you have even more fantastic ideas, feel free to contact us.
 together we design your very special and unique instrument.