"Soundbowl" Custom Shop
Based on our standard single cut design we have created a unique custom shop version. This incorporates a special bowl shaped sound chamber routed into the guitar's body. Soundholes are created by open parts of the guitar top's pattern above that sound chamber. This leads to a different focus in resonance frequencies of the guitar's body and therefore impacts the guitar's tone.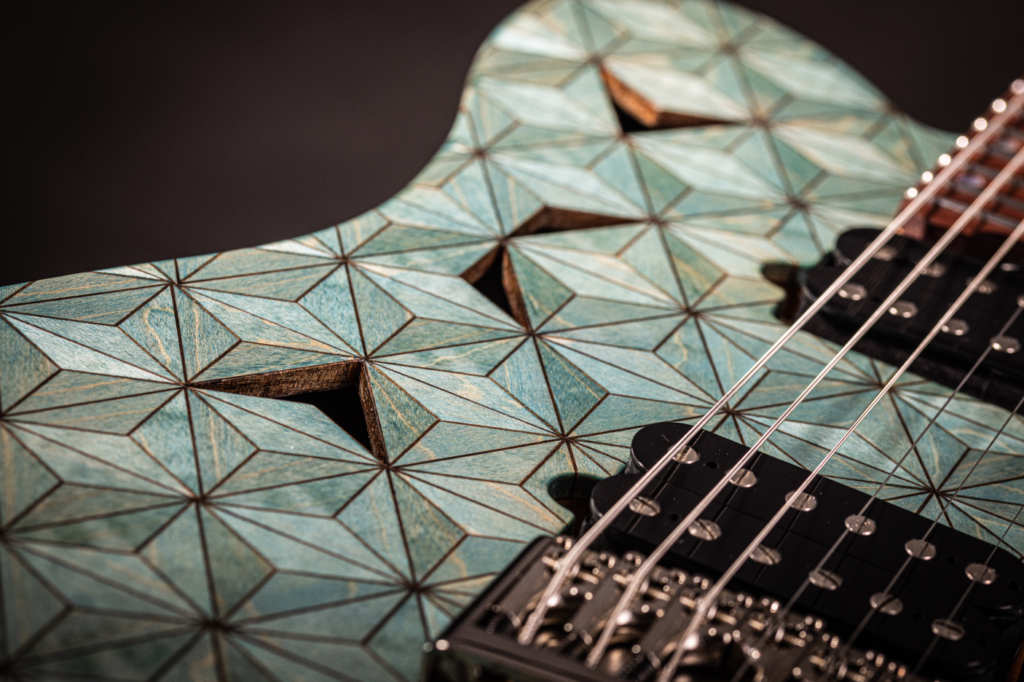 This version of the guitar is only available through a custom shop build and open to all other options we offer through our custom shop. You can find all available options by following this link to our custom shop page.